This week, we continue our three part series on surviving events and becoming the hero. Click here to read Event Hero Survival Guide: Week 1
The Big Day is here
On event day, make sure you have all your communication devices. Cell phone, headset, radio and mobile devices, everything you need to stay in touch. Other items you will need are, printed schedule, speaker contacts and contact numbers of all the people you may need to stay in touch with.
Event days are not for the weak at heart
OK, we know exercise is good for you, but while on an event make sure you take the shortest and most convenient way from one spot to another and the way that saves your feet and energy. If you've ever counted your steps on an event, you know you get your exercise. Take the elevator and don't feel guilty about it. If you have doubts about this, wear a pedometer on show days and see just how many steps you take and how much ground you cover. It's okay to take the easy way up, but just on show days!
Emergency? What Emergency?
What's your event emergency plan? Every event super hero knows that anything is possible and having a plan in place will prevent panic if there is an issue. Most importantly, make sure your event team knows the emergency plan. Wonder Woman couldn't have saved the world without Wonder Girl. Heck, even Superman couldn't have done what he did without Lois Lane. Oh yea, and Wonder Boy too!
An Emergency Plan for when bad weather hits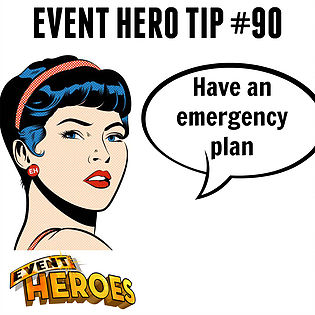 Planning, planning and more planning
Have a plan and make sure you are sufficiently staffed for the event. Use volunteers, staff and interns strategically placed to cover all areas. They are your eyes and ears and will save you time and energy when overseeing your event.
It is better to have too many workers and have to let some go early than to have to spend your precious time trying to round up additional help on event day. Figuring out how many staff you need will get easier with time but don't be afraid to have one or two extra people who know they may be cut early.
Your reputation as an event planner is on the line here and if something doesn't get taken care of that will hurt your business. Just make sure that any extra staff LOOKS as if they are doing something important and not just standing around wasting your client's money and then when you are sure you are covered, cut unnecessary staff.
Everybody needs a mood ring
Remember mood rings? It's important to make sure the mood of event is where you want it to be. No matter what the subject of your event, you want your attendees to be comfortable, engaged, and calm and at ease, in other words a nice sea blue color.
Take the pulse of your attendees, an unofficial poll. Ask a few participants how things are going or if they need anything, get a feel if there are problems that need to be fixed. The response of just a few will usually reflect the sentiment of the whole.
Check in with catering for timing and meal placement, check on vendors and VIP movement and satisfaction. Get feedback from your staff on the ground. A simple "thumbs up" is enough to know that all is going well whereas a covert peace sign (as established in a pre-event meeting) indicates your staff member needs your attention. Know your event technology and all the bells and whistles you have available at your fingertips and use them to alleviate any unforeseen issues that may arise.
Don't forget to tune in next week for the final part of our series!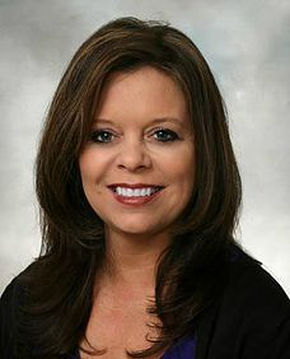 Tracy Fuller-White has owned and operated an event production company for 30+ years and has done events nationally and internationally for fortune 100 and fortune 500 companies.
http://www.myklroventine.com/_dev/eventheroes/wp-content/uploads/2019/09/f8536f_437f6b1d10ef450485f8d0ece16171af-2.jpg
321
570
Tracy Fuller-White
http://www.myklroventine.com/_dev/eventheroes/wp-content/uploads/2019/07/75b04e_f71e33afad414262ba39f703670d8173.png
Tracy Fuller-White
2016-01-18 22:12:30
2019-09-26 22:15:07
Event Hero Survival Guide: Week 2
Working from home: 10 tips for success
Gender Reveal Party