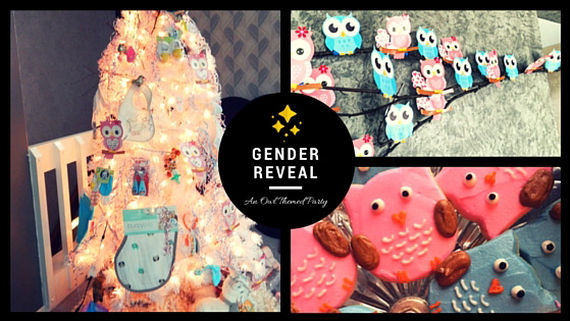 When theming gets personal
As an event pro, it's always hard to plan your own event, or it is for me. Knowing all of the possibilities for planning and with tons of great ideas racing through my mind, it is hard to choose just one idea to stick with.
Over the holidays, my family had the opportunity to plan my daughter's gender reveal party. Of course we were all excited to learn the gender of this "coming soon" attraction, but I'm not sure anyone's excitement level could match mine; this is my first grand baby after all!
We started with one of the items my daughter loves to collect – owls –  and the nursery theme she and her husband have chosen. The theme for this event happened to be enchanted forest.
Our event happened on Christmas Eve; a busy time of year, but the only time we could get all of her friends in the same place for any amount of time. Instead of making this a "party" we went with an afternoon event and offered a little beer and wine, fun finger foods, and amazing owl-shaped cookies in pink and blue!
 Owl-shaped cookies by You Bake Me Happy
When guests arrived, the first thing they did was choose either a pink or blue owl based on their best guess at the gender of the baby. They were also instructed to write a note for the parents or baby and hang it on the Christmas tree.
I created a display using cute little owls printed and cut out, then attached to a small limb from one of our trees outside. I hung the limb on the wall and placed the little pink and blue owls all along the limb. I added some small birds and LED battery operated star lights to add a bit of twinkle.
I've never been a traditionalist when it came to Christmas décor for trees and this year was no different. However, it was also our first year ever for an artificial tree and I went with white. It seemed fitting for a tree decorated with baby gear.  Pacifiers, socks, bibs and stuffed toys were used as ornaments and small woodland animals placed around the base of the tree and hanging throughout the tree made sure our theme was complete.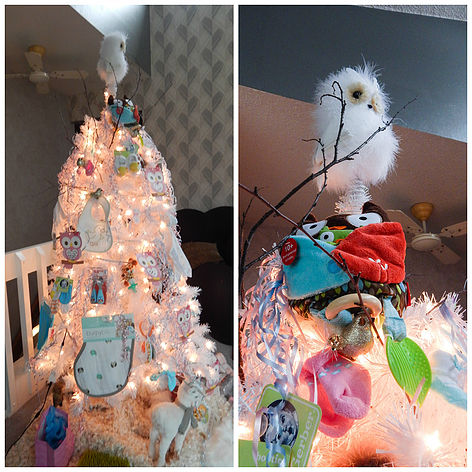 Our food selections included rolls folded as diapers, mini cocktail wieners with little diapers, cucumber sandwiches and other fun bite-sized treats. I was able to find both pink and blue sodas and added those for beverages. Pink and blue punch served out of baby bottles would have been cute as well.
 Bite-sized treats
Diaper-shaped, jelly-filled croissants
Once guests settled in, had a snack and a beverage, and had the chance to reacquaint themselves, we moved from the kitchen to the living room where we were going to do the reveal.  This is an opportunity to play all sorts of games and give away gifts, but we were keeping it brief and got straight to the reveal.
In our house, we have a Christmas stocking that hangs in the ceiling and unzips to reveal small gifts sort of like a reusable piñata. Since it was Christmas Eve, we loaded down the sock with gender specific treats for everyone. We had small bags of flavored popcorn with little owl heads taped to them and when the mom- and dad-to-be unzipped the stocking, out fell the little owls in…. PINK… At the same time, the Christmas tree lit up in pink LED lights.
 Popcorn-filled party favors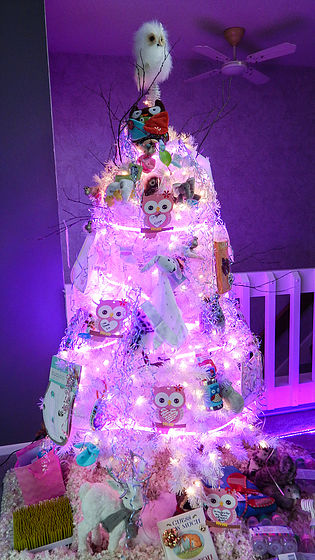 Yep, we will be welcoming a baby girl in April and we can't wait to meet her!! I'm headed out to find those little baby dresses we all love.
Stay tuned for other upcoming celebrations this spring, we have a whole list of them.
http://www.myklroventine.com/_dev/eventheroes/wp-content/uploads/2019/09/f8536f_1796d595029f4d96b2b28c0bed4f799d.jpg
321
570
Tracy Fuller-White
http://www.myklroventine.com/_dev/eventheroes/wp-content/uploads/2019/07/75b04e_f71e33afad414262ba39f703670d8173.png
Tracy Fuller-White
2016-01-20 22:08:09
2019-09-26 22:11:59
Gender Reveal Party
 Photo by Daniel Sandoval
How often do you write out your goals? Daily? Monthly? Not at all? It is time you assessed this practice and take it to the next level!
WRITE IT OUT
Setting goals for yourself is a great form of motivation, inspiration, and an overall reminder to keep you on track. Having your goals written down can help you assess your daily productivity and whether or not your time spent doing different activities will help lead you to that end goal or achievement.
Having different levels of goals can also be a great practice. Where do you see yourself in ten years, five years, a year from now, or even next month? If you are really proactive about setting goals and motivated enough to write out weekly or daily goals, do it!
What better time of the year to create your very own vision board than during the time you are planning out your New Year's resolutions. Tie the two together and you've got yourself the perfect holiday project. Read below to see how to make your very own vision board today!
DREAM BIG!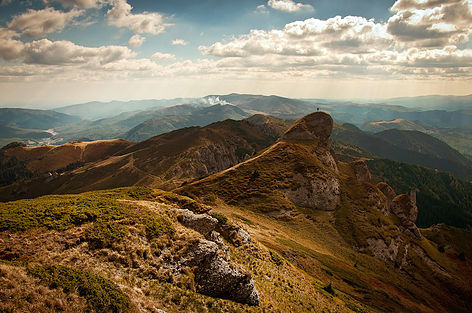 Photo by David Marcu
Don't hold yourself back when setting your life goals, whether it is in your relationship, job, or personal life. Negative thoughts and images of ourselves are the biggest road block in our road to success. Let the imagination you had in your childhood take over and you'll be surprised at what barriers that you previously though impossible to cross now fade away.
VISUALIZE
Photo by Todd Quackenbush
The brain is often stimulated best through visual cues. Even when something is not in our forebrain, visual cues can activate our subconscious to help lead us to make decisions that we aren't actively thinking about.
GET TO WORK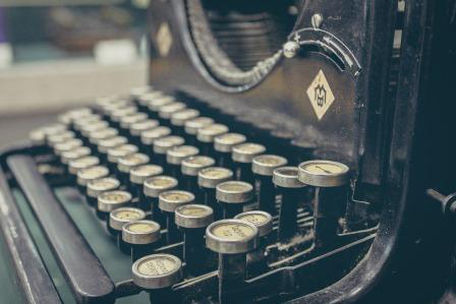 Photo by Sergey Zolkin
Assuming that you've now taken the time to consider your goals and where you want to be in a set amount of time, take what you have written and transform it into a vision board. A vision board is a visual representation of your goals and achievements that you display somewhere where you can see it often enough to be a subconscious reminder of what you are working toward. Author of Chicken Soup for the Soul books and big advocate for vision boards Jack Canfield suggests placing it next to your night stand. He states that this is most powerful because those thoughts and images we experience in the last forty-five minutes before bed are the ones perpetrated in our subconscious minds throughout the night.
Vision boards also a fun and creative project you can do with friends, family, or co-workers. If you find you really enjoy making vision boards, you could really go the extra mile and make one for each area of your life (Work, School, Family, Friends, etc.)
I personally like to make vision boards with my "One-year goals". This way it is not too short of time that I get disappointed when I don't make great strides to reach my goal and it is not too long of time that I cannot feel the wonderful feeling of accomplishment when I see that I've reached that goal. I've made several vision boards and have hung them by my desk. After a substantial amount of time had passed it was crazy to see that I had actually achieved most of the goals on my vision board over time.
HOW TO MAKE 'EM!
1) Get a poster board, cardboard, cork board, piece of large paper or whatever you can find to stick a collage of photos on and are able to display.
2) Gather magazines, personal photos, or peruse Google images to find the perfect picture to represent your goal. I like to add inspirational quotes to mine as well. It's YOUR vision board so get creative!
Make sure to have scissors and glue handy and a printer if you are printing your photos from the internet.
3) Create affirmations by typing or writing them out and place them with the corresponding pictures.
4) Glue, tape or pin everything together in a neat manner, too much clutter could cause confusion or attract chaos into your life. Don't try to recreate your collages from jr. high that were a visual assault of "cool" "savvy" "chic" , all of the celebrity guys you wanted to date, and this season's hottest nail polishes.
5) To really drive the point home and put your vision board to its best use. Take a few minutes per day to look at it focusing on the goals and affirmations you have identified on your board and what is depicted overall is helping you to accomplish in your life.
Writing photo credit: FLICKR | mezone via PhotoPin | Creative Commons
http://www.myklroventine.com/_dev/eventheroes/wp-content/uploads/2019/09/f8536f_d32256c326674c12867e2d13ed7aa32f.jpg
223
509
Alex Y.
http://www.myklroventine.com/_dev/eventheroes/wp-content/uploads/2019/07/75b04e_f71e33afad414262ba39f703670d8173.png
Alex Y.
2015-12-21 21:12:12
2019-09-26 21:19:23
The importance and methods of making a vision board
A list of popular cocktail party themes for your holiday celebrations
The holidays are QUICKLY approaching and if you are prepping last minute – well shame on you! However, with the following list of creative and fun cocktail party ideas you can easily plan a memorable party that will WOW everyone in attendance.
1) Winter wonderland – Decorate your party with crystals and use blue lighting to create an icy effect. Add snowflakes for additional winter ambiance. Have a hot chocolate or hot tottie bar to warm guests up. Doing a company event? Surprise guests with snow from a snow machine or bubbles.
2) Naughty or nice – This theme can be created using food and drinks that are "naughty" vs. "nice." You can also decorate one side of the room in red and black and the other side in white. If you want to be a little riskier, ask guests to dress in celebrity naughty or nice costumes.
3) James bond – This is a black tie affair. Have guests wear suits and formal dresses. Décor should parallel a royal casino or upscale dinner party with martinis being served shaken, not stirred. Tell guests to watch their favorite Bond movie prior to attending to get in character. You can even rent a red carpet for the entrance to set the stage for the evening.
4) Fire & Ice – Use red and blue décor to signify fire and ice. Guests wear red, blue, or a touch of both. A strong fire in the fire place and an ice sculpture in the center of the food display will really set the two areas apart. If you don't have a fireplace, faux fires are safe and inexpensive and can add a warm touch to any party.
5) Ugly sweater – This is a more laid back and fun theme. Guests wear the ugliest Christmas sweater they can find and take lots of awkward photos while wearing them. Adding family pets is always a great touch.
6) Festivus – For those frustrated with commercialism and the pressure of other December holidays, Festivus is a secular holiday that occurs on December 23rd made popular by Seinfeld. Celebrations are of grievances, feats of strength, the aluminum pole, and Festivus miracles. "Festivus for the rest of us!" – Frank Costanza
7) Break your resolutions early – Before your new year's resolutions take full effect, have a food smorgasbord with your friends. Have a pie bakeoff, bring your favorite sweets, or set up a chocolate fondue party and pair each chocolate with a wine! This is our favorite theme!
8) White Christmas – To get you in the holiday spirit with the lack of snow on the ground, have a party decorated in all white. Request your guests to wear all white too. It might be a good idea to stay away from red wines for the night. Use white leather furniture or white drape to really carry the theme through! Need help with the details? Buy this theme in our theme library.
Now that you have the theme of your cocktail party picked out, the rest of the planning elements will fall into place more easily. Make sure you choose foods, favors, entertainment, and décor that aligns with whichever theme suits your celebration best!
What is your favorite holiday cocktail party theme that you've created or attended before?
http://www.myklroventine.com/_dev/eventheroes/wp-content/uploads/2019/09/f8536f_4483095221fc45d8a903c07f2276b863-2.jpg
321
570
Tracy Fuller-White
http://www.myklroventine.com/_dev/eventheroes/wp-content/uploads/2019/07/75b04e_f71e33afad414262ba39f703670d8173.png
Tracy Fuller-White
2015-11-19 20:54:42
2019-09-26 21:00:38
8 Holiday Cocktail Party Ideas
You need to get your creative juices flowing to plan your next event, but you just can't think of a good theme and time is running out. You need to get down to the planning phase quickly! What to do? What to do?
Oh, yes, you forgot that little step of Brainstorming!   We told you it was important!  Who has time to brainstorm you may ask? You do!  Unless you are happy repeating the same event over and over again, you can skip this step. But, if you take pride in producing unique, customized events that fit your client's individual needs, brainstorming is an extremely important step. It can make the difference between a good event and a great event that your attendees are talking about for years!
So what are the best ways to get a brainstorming session started?  We've created a list of our top 10 ways that we like to hold our sessions.  The key ideas we always keep in mind, no matter how or where we hold our sessions are:  have fun and no idea is off limits!
Brainstorming Tips
1. Create a place that is comfortable – get rid of the office chairs and desks, those are for the serious thinking and planning!
Imagine walking into a room filled with beanbags in bright colors for seating arrangements. This will take your brainstorming to a whole new level. It's all about getting out of the BOX and in this instance about creating a creative space.
Have a pajama party. Ask guests to wear their PJ's (with strict restrictions) to the planning session. Just being comfortable can release the creative thinking gene.
2. Include your whole team, not just the creative /planning staff
Include the drivers, set dressers, assistants, secretaries, etc – everyone has a unique viewpoint that will add value to your session
You'll find that by having the same people to brainstorm with over and over will end up in the same ideas resurfacing. Adding in a member to your team that doesn't think like the rest of the group will give you different perspectives immediately. You never know who has that next WOW idea and it might not be the creatives!
3. Establish the RULE – no idea is a bad idea
Create a judgement free zone for your session. No one has a bad idea, everyone takes a turn and everyone has input. Set up the ground rules in the beginning of the session and stick to them.
Decide who will be in charge as a group, this takes away any of the animosity that can occur in groups where the leader is appointed in advance. This is not a competition or a hierarchy like the office. It's a free flowing, save and fun environment.
4. Have a large area to record ideas so everyone can easily read and add their own comments
Cover the walls in brown butcher paper, have plenty of writing tools available and encourage picture drawing to get the creative juices flowing.
Allow everyone a moment in the front of the room writing on the wall or create spaces for each individual and let them draw or write in their space at any time during the session. They might need the space to write a thought down when the ideas start popping! – Brainstorming can be kind of like popcorn…Once the first kernel starts to pop the whole bag explodes!
5. Everyone's ideas are equal – nobody should feel shy or reserved
Give everyone free reign to express their ideas. Brainstorming is about free associating and ideas that caused laughter should not be exploited in the office. You are building comradery and teamwork while gaining all sorts of ideas. Make sure this is one of the rules you set up in the beginning.
6. Collect and save all ideas – you never know when something mentioned in one brainstorming session will spark an idea for another event
OK, so the crazy idea of flying the CEO in on an airplane cable didn't work for this event but it might work for another. Keeping all those ideas in a folder of ideas will help you create this event and many more in the future.
7. NEVER criticize anyone's ideas – this will lead to self-censorship which squashes creativity
Be respectful of other's ideas, you never know when one silly idea might lead to a brilliant invention.
8. Take turns being the leader – giving others the chance to lead empowers and expands thinking
Make sure when doing this that you only have one leader at a time. Otherwise, you could have conflicting power interests.
Changing up leaders will open up different areas of conversation.
9. Work in teams and mix teams up.  Have the owner of the company team up with the part-time driver to come up with a theme.  You might be surprised what they create together!
Have team competitions for the craziest ideas, the most fun ideas and the 'are you kidding me' Ideas. You might be surprised what they create together!
10. HAVE FUN!  Brainstorming is the least stressful and the most fun part of event planning!
The most important item is to have fun. More ideas come out of relaxed conversation, laughing and giggles, harebrained ideas and drawings on napkins than any other way of communication. Have fun, build relationships with others and great ideas will flow that will translate into great events for your attendees!
Finally!
We find brainstorming one of the most fun elements of our job. Just letting our hair down for a few hours, laughing at ourselves and our ideas and usually coming up with some ideas to WOW our audience is what it's all about for us.
We love finding those unique ways to thrill our audience and this is one of the ways we find works best for our team. Need some quick inspiration? Check out five of our favorite themes to get you started. 
What techniques do you use to stir up creative juices? We'd love to know!
http://www.myklroventine.com/_dev/eventheroes/wp-content/uploads/2019/09/f8536f_cededa1f8e264691a62bcef340d8128f.jpg
321
570
Tracy Fuller-White
http://www.myklroventine.com/_dev/eventheroes/wp-content/uploads/2019/07/75b04e_f71e33afad414262ba39f703670d8173.png
Tracy Fuller-White
2015-11-13 21:03:41
2019-09-26 21:05:52
Brainstorming: the most fun you will have planning an event