Event planning is finding a whole new industry where planners can make a difference. In fact, this might possibly be the greatest impact an event planner can make in their clients' lives.
People are increasingly turning to event planners to celebrate the end of this life with their families before they move on to the next adventure. Instead of the standard in-the-box funeral, planning an all-out party might be more to your client's liking. A "final celebration" is an opportunity to control ONE LAST thing in this lifetime. Some people find this a much more appealing way to 'go out' than the standard funeral.
If the family doesn't get the opportunity to celebrate with the deceased, a party instead of a funeral can still be an option similar to that of an Irish Wake that was common practice until the 1970s. Irish Wakes celebrate the life of the deceased and ensure a proper "departing". Many funeral homes in the U.S. are offering different types of services to make the funeral less depressing and more uplifting.
Here are some ideas for you if you're interested in this sort of planning:
A Living Funeral
A living funeral is a great way for those with terminal illness to enjoy the nice things relatives and friends will say about them. Just like any party, you can theme this party with something that strikes the honorary guest. Below are the positive attributes of throwing a living funeral party:
*A living funeral allows family and guests to say everything they want to say BEFORE their friend or loved one passes
*This celebration helps family and friends come to reality
*Guests can leave notes behind to help comfort the VIP through the last stages of life
*The honorary guest can bring mementos to share and relive favorite memories with their loved ones
*A living funeral does not replace the traditional funeral, rather acts as a time to get together and celebrate a person's life while they too can enjoy it with everyone
*The party can be designed to the specifications of the honoree
A Celebration of Life
Sometimes there isn't the opportunity to celebrate life with the soon-to-be deceased, but that doesn't mean it's too late to throw a party. This is a good way for family members to celebrate the essence of the deceased and what was important to them. Even though that person may not be around to hear all the nice things said about them, the family is there and will appreciate the kind words.
*Use items from that person's life to decorate, share, and celebrate
*This celebration can take place after the funeral instead of a potluck
*You may decide to have the celebration located where the family decides to spread the ashes
*This celebration can take place away from home
Lives Lost Too Early
When helping families that have lost young ones or lives lost way too early, you will need to be especially graceful in your approach. Consider incorporating the following suggestions:
*Release doves in memory of the life lost too soon
*Ask friends and family members to bring stuffed toys to donate to a charity
*Celebrate with the fellow children in mind. What is appropriate? What is comfortable? *Consider having a grief counselor on hand to handle the different levels of understanding with the children
Handling these very important times in families' lives will take a special type of event planner. One that has the traits for understanding, patience, and a strong ability to listen. You will need to be able to contain your own feelings and listen closely to the wishes of the families and the terminally ill.
You will play counselor, confidant, friend, and adopted family during the planning process. Make sure to leave your personal issues at the door; this is definitely a time for the client you are working for. Smile and have kind words. Laughter is a good thing, even in a sad situation.
Who would want to be a life celebration planner? Someone who…
Can work well with vulnerable and emotional people

Enjoys helping families who are going through a hard time

Enjoys being there for someone in a time of need

Wants to help someone out when they can't get things done on their own
What type of personality is required for this event planner role?
Really strong people skills

Someone with good business and organizational skills

Diligent work ethic
Why would someone choose to do this for a living?
They had planned one of their own family member's funerals and felt capable to handle the details in a time of sorrow and in helping relieve stress for others

They felt strong and passionate in making their loved one's funeral represent their life and

what to do that for others

They have a strong feeling about how someone who dies should be remembered and

well­known and can help those grieving celebrate the loved ones in a way that has lasting

memory.
Event Planning roles or specializations can range widely. If you feel you have the traits to fulfill a final celebrations planner, you would be greatly helping families make a transition in their lives that many find difficult to grapple. With the surge in baby boomers approaching and society's want for greater control in their lives, final celebrations event planning is likely to stick around for a while.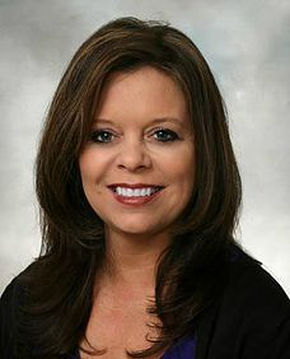 Tracy Fuller-White has owned and operated an event production company for 30+ years and has done events nationally and internationally for fortune 100 and fortune 500 companies.
http://www.myklroventine.com/_dev/eventheroes/wp-content/uploads/2019/09/f8536f_1f6373cb5e61461d8f9c67cafd7be86d.jpg
321
570
Tracy Fuller-White
http://www.myklroventine.com/_dev/eventheroes/wp-content/uploads/2019/07/75b04e_f71e33afad414262ba39f703670d8173.png
Tracy Fuller-White
2015-12-14 21:20:19
2019-09-26 21:22:40
Final Celebrations: A New Trend for Event Planning