Tracy Fuller-White, owner of Event Heroes and InnovativEvents, a successful event management company based in Des Moines and Ames, Iowa can't count the number of times she has been approached by people interested in starting their own event planning business. They all seem to have the same questions for her: "What advice can you give me if I want to start my own event planning company?" and "How did you get your start in the business?".
After years of answering those and countless other questions, having lunches and coffee with people who just wanted to pick her brain, Tracy began to see a need for a program that would help those who are interested in taking the plunge and starting their own event planning business.
That's when she and her team came up with the idea for Event Heroes, an event planning business training system. This system not only teaches its students how to start and build their own business, but is one that also provides them with the information, tips, and secrets for success that she and her team have culminated in their more than 30 years in the business.
During their brainstorming sessions and interviews with interested students and interns, the Event Hero team began to recognize a need for a program that would not only provide the typical "textbook" or "online" type of teaching program, but one that would take that training a step further. Tracy consulted with other planners and industry professionals and all agreed this was a need that wasn't being filled by programs on the market.
So, Tracy and the team conducted more research and evaluated the feedback they received from everyone she has mentored over the years. Based on the findings, they developed Event Heroes as a program to teach and mentor those who are interested in starting their own event planning business.
The main goal of Event Heroes is to assist the new business owner get a solid start in the event business without having to go through the lean years of starting from scratch and without having to learn the ropes by trial and error or through working for someone else. Event Heroes is designed to be a self-paced, learning program that basically "holds your hand" throughout the process of answering your first phone call to selling, planning and producing amazing events that deliver a WOW!
The one thing that sets Event Heroes apart from other event planning programs is that it provides the piece of the puzzle that Tracy has been constantly asked about most over the years: How to apply the knowledge that is taught in the standard event planner training program and use it to get a business up and running. Knowing that was the missing link, inspired Tracy to focus on not just the knowledge but also the practical application of the knowledge and supplying the students with the ready-made business forms, templates and worksheets they need to hit the ground running.
Tracy's style of teaching and working with people is extremely warm and personable. She and her team also consider themselves experts in customer service and make sure they emphasize this in all of their lessons. Tracy's parents taught her at an early age "You catch more flies with honey than you do with vinegar" and this has been her lifelong motto for dealing with everyone she encounters in her personal and professional life.
The success of Event Heroes and the parent company InnovativEvents can be directly related to that personal motto and also to her belief in always giving your best. Tracy holds the belief that every successful business is driven by a dream or a purpose and living up to the high standards and goals of your vision is what keeps you going even when things get tough.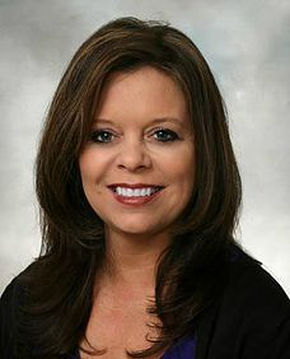 Tracy Fuller-White has owned and operated an event production company for 30+ years and has done events nationally and internationally for fortune 100 and fortune 500 companies.
http://www.myklroventine.com/_dev/eventheroes/wp-content/uploads/2016/12/071d6f_be5dfc193ec34e63b7832d420a72efbbmv2.png
316
561
Tracy Fuller-White
http://www.myklroventine.com/_dev/eventheroes/wp-content/uploads/2019/07/75b04e_f71e33afad414262ba39f703670d8173.png
Tracy Fuller-White
2016-12-16 10:07:18
2019-09-27 15:50:17
Event Heroes - The WHY