What you need to know to survive an event
What would Superman or Wonder Woman do if they were event planners? I can image a mild-mannered young woman dressed in a shapely suit, standing with a clipboard while she oversees all the attendees and happenings of the event. Suddenly, a call comes in from her sidekick and she rushes off to solve the problem at hand.
How does this SUPER event hero stay calm, cool and collected as she deflects bad sound systems, grumpy speakers and lost powerpoints for the breakout rooms?
We've come up with a list of ways for you to stay cool and save the day for your clients! Over the next three weeks we'll progressively share our top fifteen tips for surviving an event and becoming the hero!
Pick a venue that works
When choosing an event venue, make sure you think about traffic flow. Are all the rooms on the same level? Do attendees have to travel a long distance between the General session, trade show and breakout rooms?
Keeping all of the event spaces close keeps your attendees close. If they have to travel up and down the elevator or from one venue to the next, you are likely to lose a few.
Dealing with stairs and elevators is also hard on you, as the event planner, to try to manage event spaces that have a lot of distance between them.
Make sure you have an event office close to the meetings that are going on.
Stay close to the venue
Make sure your hotel room is close to the venue and whenever possible, stay on property. There might be times you need to run down to the ballroom or meet with one of your VIPs or speakers on site the evening before the event starts or bright and early in the morning. Staying close will make it easier for you to do so.Make sure you aren't driving while tired or after dark in a strange neighborhood.
Having your room on property will allow you to run to your room when you have a chance to freshen up or just escape for a few minutes.
Create your dream team
You will need all the eyes you can find for an event. Make sure you have introduced yourself and "made nice" with the venue staff. This includes the custodial staff, craft services, set up staff, sales and event staff, your tradeshow vendors, volunteers and your event staff. It takes a village to make an event happen. And remember every person you work with is as important as your VIPs and should be treated as such.
Dress for Success (and of course, work too)
We know you love those great shoes you just purchased and they look amazing with that pencil skirt, but leave the new shoes at home! Or save them for the dinner function where you get to sit down for a while.
We suggest you take shoes that will be comfortable for long days and many hours on your feet. We also HIGHLY suggest you bring a second pair. Switching out shoes midway through the day will keep your feet happy and you rely on them for many days in a row – be nice to them!
NEVER take your shoes off and expect to get them back on again. Switching pairs will do the same thing as taking off your shoes. Being barefooted is not acceptable in public places.
Wear clothing that will allow you to move easily and offer you the ability to bend, stretch, lift and look amazing. It's a challenge but you will build your event clothing wardrobe fairly quickly.
Dress in layers and take a sweater. Facilities often wait to turn on the air conditioning or heating until the night before the event starts, you will want options during the event.
Preparing for event day
Before you turn in at the end of the day, make sure you have everything done for the start of the event. Check the General session room and breakout room/s to make sure they will be ready for your morning sessions, check with your event team and the venue team. Knowing everything is set and ready for the event will allow you to rest easy.
We even lay out our capes, super hero outfits and shoes to make sure we know exactly what we will be wearing in the morning and for the day. In fact, we go as far as hanging our credentials (name tags and tickets) on the hanger with our shirts so we make sure we have everything we need to jump into super hero gear for any early morning emergency that might arise.  If we had a magic phone booth we could jump in and instantly be dressed, we would take that with us!
Be sure to tune in next week to see the next five tips to survive an event!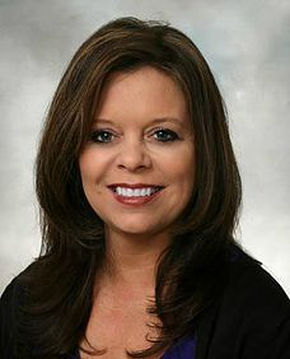 Tracy Fuller-White has owned and operated an event production company for 30+ years and has done events nationally and internationally for fortune 100 and fortune 500 companies.
http://www.myklroventine.com/_dev/eventheroes/wp-content/uploads/2019/09/f8536f_437f6b1d10ef450485f8d0ece16171af-3.jpg
321
570
Tracy Fuller-White
http://www.myklroventine.com/_dev/eventheroes/wp-content/uploads/2019/07/75b04e_f71e33afad414262ba39f703670d8173.png
Tracy Fuller-White
2016-01-11 22:19:50
2019-09-26 22:27:11
Event Hero Survival Guide: Week 1
The importance and methods of making a vision board
Working from home: 10 tips for success