September 21st, 2012 | podcast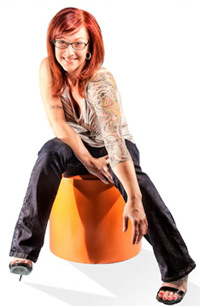 Recorded with returning co-host Meg Knodl (@DotMeg). Our guest was the one and only:
Erika Napoletano (@RedheadWriting), the fire-y voice behind RedheadWriting.com and the author of the new book, "The Power of UnPopular: A Guide to Building Your Brand For The Audience Who Will LOVE You (And Why No One Else Matters)."
I can cross this off my bucket list now. Fanboy dreams really do come true! Erika was a delight to chat with. I even got to meet her in person the following week at the After Hours event we hosted. If you like what you hear in this episode, do yourself a favor: start reading her blog and get your hands on her book. You're welcome.
Click the link below to listen…

Download and listen to past episodes at smbmsp.org.
Tags:
book
,
Erika Napoletano
,
smbmsp
,
social media breakfast
,
squee
,
The Power of Unpopular