September 24th, 2012 | design, music, social web
Despite my natural skepticism, I am super intrigued by the "new" Myspace. Check out this video preview.
The design changes to the interface alone are nothing short of spectacular. I can't wait to try it out. You can sign up for an invite at this lovely piece of online real estate. I could waste hours just staring at the spinning record. It's delightfully hip and distracting.
Speaking of distracting, did you notice the icon at the end of the video? It also pops over the record on the far right of the invite page occasionally. It's a new logo, y'all! I almost missed it with all the Justin-Timberlake-ness (he's a major investor) of the new site. They seem to be holding off on making any big public announcement of the change until the new incarnation of the site is live.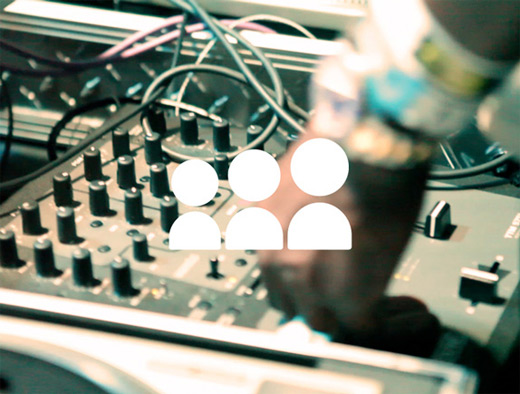 I'm also unsure if the stand-along icon or the version with words will become the official treatment. I really like how they are playing with the icon-only treatment so far. Nice to see some playfulness right off the bat.
I get excited when big brands change logos (sad, I know). So as I've done in the past (Starbucks, Comedy Central, Caribou), I thought it would be a good time for a look back at this logo's evolution.
I'm going on record in favor of the new logo. Although it's hard to do any worse than the previous one, which always struck me as an uninspired word-association exercise. The subsequent commercials swapping out "space" for other words came as a surprise to nobody. It may have been a clever concept for a single campaign but not enough to design a logo around. Look! It's a space, like a fill-in-the-blank… get it? We did. But it didn't help. I don't think it's a coincidence that this logo flew over Myspace's last failed attempt at a reboot.
Confession: I have a soft spot for the original. That rounded-end sans-serif typeface (Arial Rounded) single-handedly defined the look of Web 2.0 logos. This was of course overdone by others eventually but you have to tip your hat to the one that did it first.

What do you think? Do you have it in you to give them another shot?
Tags:
logo
,
myspace