July 25th, 2012 | podcast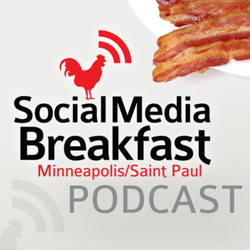 Filling the co-host seat this month is Missy Berggren (@MarketingMama). Our guest:
Lee Odden (@leeodden) discusses his new book, "Optimize: How to Attract and Engage More Customers by Integrating SEO, Social Media, and Content Marketing", the Minneapolis book launch event and what he'll cover as the featured speaker at next month's SMBMSP #48.
Click the link below to listen…

Listen and download past episodes at smbmsp.org.
Tags:
smbmsp