June 22nd, 2012 | podcast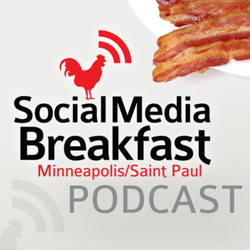 This month, my co-host Meg Knodl (@DotMeg) and I welcome the following guests:
Dania Toscano Miwa (@daniamiwa) discusses how she captured the #2 spot in the nation for the Animal Humane Society (@Animal_HumaneMN) in Twive and Receive, a one-day online fundraiser held on June 14.
Don Ball (@donmball) from CoCo – coworking & collaborative space shares the details about their new Skillshare School and upcoming Skillshare Fair, happening on June 23 at CoCo Minneapolis.
Click the link below to listen…

Listen and download past episodes at smbmsp.org.