May 26th, 2011 | typography
Another round of typographic goodness from around the web.

iPad App: Typography Insight
"Typography Insight, developed by Parsons design student Dong Yoon Park, is sort of like an iPad typeface encyclopedia. Only encyclopedias are boring, and Typography Insight is beautiful and fun. With a wonderful and decently responsive interface, you can beef up on type terminology (do you know what an ascender is? A baseline?) compare fonts with a nifty overlay mode, or just get all up in their perfect formed faces to appreciate and learn nuances." I'm really excited about this, available soon in the App Store. (via Gizmodo)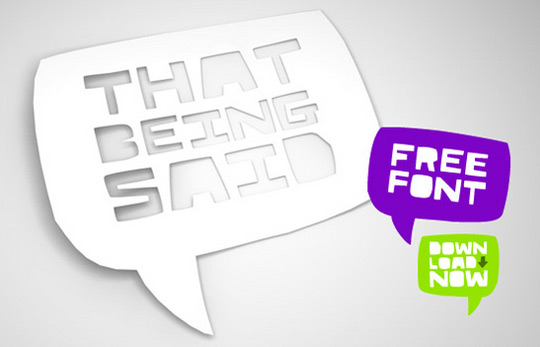 Free Font: That Said
Fun, new and free font from Astro Studios.

Print: PLINC Caslon Alphabet Print
This print from House Industries is not available for sale any longer but still breathtaking to admire.  Featuring Benguiat Caslon from Photo-Lettering. Original alphabet by Ed Benguiat, digitized by Christian Schwartz.
Further Reading: More Meaningful Typography
Get ready for some math in this fascinating piece by Tim Brown on A List Apart about modular scale.
Have you come across something amazing and typography-related online? Let me know!
Tags:
links
,
typography thursday