May 19th, 2011 | typography
Another round of typographic goodness from around the web.

Jewelry: TypeRings
TypeRings lets you create striking engraved designs on the outside and inside of a ring. You can choose typefaces from the Underware font foundry or upload your own custom design. Their slick 3D ring designer lets you preview the result before you buy. (via Design Milk)


Web Tool: FitText
FitText is a jQuery plugin for inflating web type. It makes your font sizes flexible for fluid or responsive layouts and scalable headlines that fill the width of a parent element. Translation: gorgeous, gigantic display text no matter how it's viewed. Very cool. (via The Typekit Blog)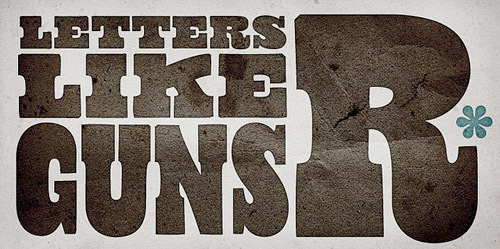 Further Reading: 7 Types of Extra Bold Fonts (With Examples)
"While extra bold fonts aren't appropriate for all designs, they are sometimes exactly what your projects crave." Sonia Mansfield breaks it down for us in this post with loads of samples of each type.
Have you come across something amazing and typography-related online? Let me know!
Tags:
links
,
typography thursday