April 28th, 2011 | events | 1 Comment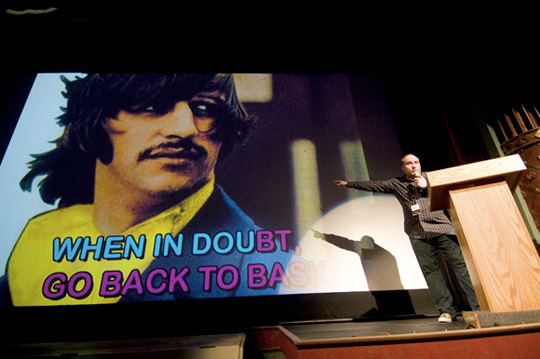 Dale Connelly penned this damn fine article for The Line about last week's Ignite Minneapolis 3. He really captures the experience of an Ignite event.
It even included a nice shot of the Ringo slide from my "Karaoke Tips for Anyone" presentation (above, photo by Bill Kelley). I'll be posting the video of that presentation soon.
Tags:
Dale Connelly
,
ignite minneapolis
,
The Line