February 17th, 2011 | typography
My weekly round up of typographic goodness from around the web.

Hand-crafted Font: Arcano Type
Designed by Resistenza, Arcano is inspired by nature, symbols, icons, jewels, hand-drawn designs and more. (via @beppeartz)

Timely: Egypt's missed opportunity
From a Typophile forum post: "After the revolution the government has taken down the official site of the President and put up a coming soon page. Unfortunately, they had a once-in-a-lifetime opportunity to legitimately use Papyrus and they blew it. Instead it's Algerian. Could have at the very least been Adrian Frutiger's Egyptienne too as a non-comedy option."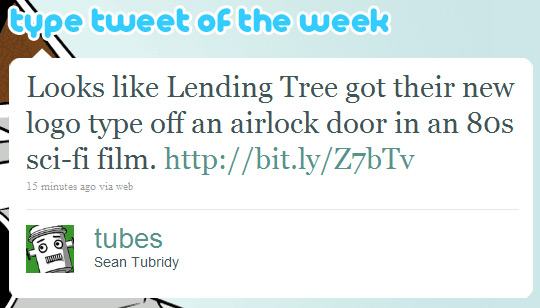 Type Tweet O' the Week: Lending Tree Font
Funny 'cuz it's true. As @tubes. points out, the new Lending Tree logo is a bit spacetastic.
Further Reading: Useful Typography Tips For Adobe Illustrator
Solid post packed with tips by Tara Hornor over at Smashing Magazine.
Have you come across something amazing and typography-related online? Let me know! If I include it in an upcoming edition of TypoTh, I'll gladly give you credit.
Tags:
links
,
typography thursday