December 23rd, 2010 | typography
My weekly round up of typographic goodness from around the web.
Festive Fonts: A web standards holiday card from Typekit
I love this geeked-out celebration of the season from Typekit. They created this cutting edge virtual card powered by HTML, CSS, JavaScript, and of course, Typekit fonts. The snowing letters are a nice touch. Read more about how they did it.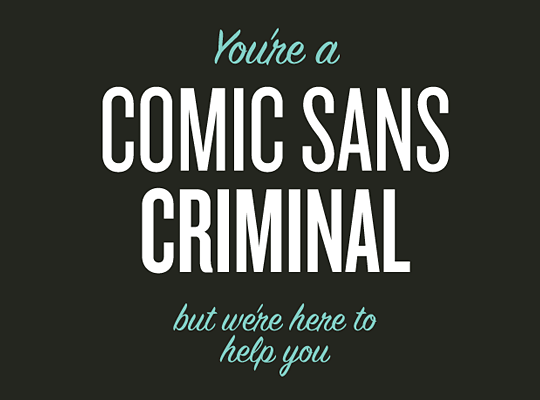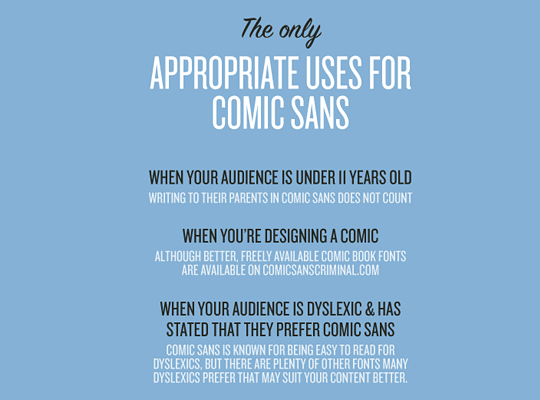 Busted: Comic Sans Criminal
We all know them — folks who use Comic Sans with disregard for the laws of type. Now it's time to dole out some justice via this project by British designer Matt Dempsey. Comic Sans Criminal aims to help people use the infamous font appropriately through a combination of history, education and a healthy dose of great design.. There's a directory of quality alternative fonts to use instead and even a pledge for the offender to sign. Spread the word people! Consider yourself deputized.
Give yourself a gift: Free, high-quality fonts from FontFont
Check out the selection free fonts for download over at FontFont. Like the holidays, they're only around for a limited time.
See you next year!
TypoTh is taking next week off for the holidays. Happy new year, everyone.
Have you come across something amazing and typography-related online? Let me know! If I include it in an upcoming edition of TypoTh, I'll gladly give you credit.
Tags:
links
,
typography thursday