February 17th, 2009 | best of, coffee | 3 Comments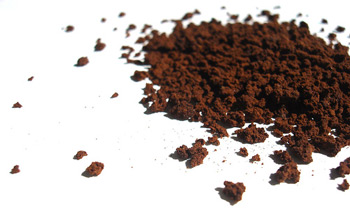 Photo by Ayelie
The dried granules are out of the bag: Starbucks is rolling out their version of instant coffee. They claim it will "absolutely replicate the taste of Starbucks coffee." I'm a little skeptical about that, but I do think it's a bold move in the right direction for the company. It's just a matter of time before the other coffee giants hop on board with their own versions.
Instant coffee caught on in the US around the time of the Great Depression. I hold it responsible for lowering the standards of a decent cup of Joe in this country for decades to come.  When Starbucks opened in 1971, it wasn't just the price tag that was different. The coffee itself was richer and more flavorful than most Americans were accustomed to. The $17 billion instant coffee market is long overdue for some direct competition.
From a design standpoint, the little packets of Starbucks VIA™ Ready Brew Instant coffee are quite fetching. They remind me of tube-like sugar packets I've seen (Intelligentsia Coffee makes one). I'm anxious to try it.  They're only offering it in select Chicago and Seattle stores so I had to order a free sample online. I'd love any reviews from folks in those cities in the comments below.
The only thing I'm not crazy about (so far) is the slogan, "Not instant… instant."
Apparently, "Instant coffee that tastes like actual coffee" didn't occur to them. How about Instant Karma? Instant Gratification? Call me next time, Starbucks. I've got a million of them.
Tags:
instant coffee
,
marketing
,
starbucks